Board of Directors
Pentagon Memorial Fund Board of Directors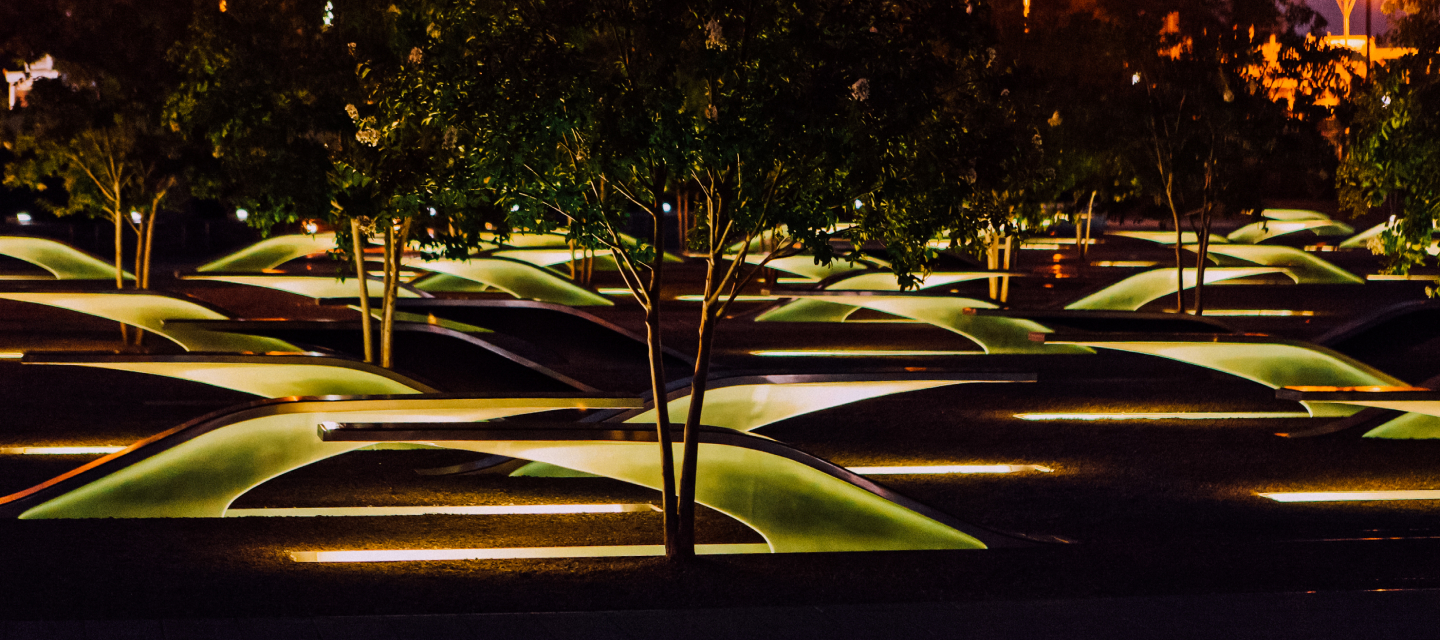 Sean Connaughton, Board Chair & President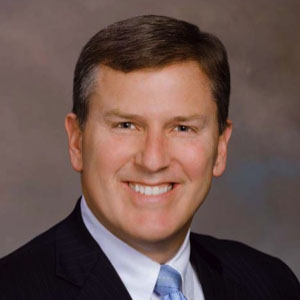 Sean T. Connaughton has served as President and CEO since 2014. Prior to joining VHHA, he served as Virginia's Transportation Secretary from 2010-2014 in the Cabinet of Governor Robert F. McDonnell. In that role, he led efforts to pass a major transportation funding package for the Commonwealth in 2013.
Connaughton served in a Presidentially-appointed, U.S. Senate-confirmed position as Administrator of the United States Maritime Administration from 2006-2009, and was Corporate Vice President of Government Affairs for the American Bureau of Shipping. Connaughton's public service also extends to elected office – from 2000-2006, he was Chairman of the Prince William County Board of Supervisors, which is the chief elected position in Virginia's second largest county – and the armed forces.
Connaughton served as a commissioned officer on active duty with the United States Coast Guard, and later joined the United States Naval Reserve, retiring from that service with the rank of Commander. Connaughton is a licensed attorney admitted to practice in Virginia and the District of Columbia. He practiced law for 15 years with private firms and has appeared before the United States Supreme Court. He has a Bachelor's degree from the United States Merchant Marine Academy, a Master's degree from Georgetown University, a law degree from George Mason University, and he graduated from the United States Naval War College.
Connaughton has received numerous awards over the years, including Alumnus of the Year from George Mason University, the Distinguished Service Award from the National Association of Counties, the Vincent T. Hirsch Maritime Award for Outstanding Leadership from the Navy League of the United States, Maritime Person of the Year from the Propeller Club of the United States, the Maritime Samaritan Award from the Apostleship of the Sea of the United States, and Government Man of the Year from the Maritime Port Council of Greater New York. He also has been designated a Henry Toll Fellow by the Council of State Governments, a Virginia Institute of Political Leadership Fellow, and recently was named a Fellow by the Virginia Law Foundation. He is married to Teresa and has two adult children, Courtney and Sean J.
John P. Langan, Treasurer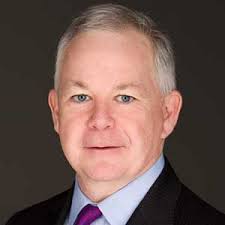 John Langan is the Chief Industry Officer for the regulated industries at CLA which includes the firm's nonprofit, state and local government, higher education, federal government, health care, and financial institutions practices. John serves as a Director and Program Committee Chair for the CLA Foundation.  John is a principal in the firm's Washington, DC regional office in Arlington, VA and is a VA and MD Certified Public Accountant.  John has served as the Pentagon Memorial Fund's Treasurer since the organization was founded in 2003.
John also services as the Audit Committee Chair & Trustee at his alma mater; Lynn University.  He is the Finance Committee Chair-Dunbar Alexandria Olympic Alexandria Boys & Girls Club.  His volunteer service also includes previous leadership roles with the following organizations; Finance Section Chair & Board Member for the American Society of Association Executives, the Nonprofit Committee Chair & Board Member for the Greater Washington Society of CPA's, the Audit Committee & Finance Chair for Boys & Girls Clubs of Greater Washington and the Treasurer for the Rotary Club of Washington, DC.
Karen E. Maude, Secretary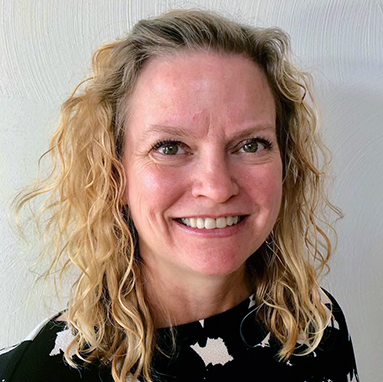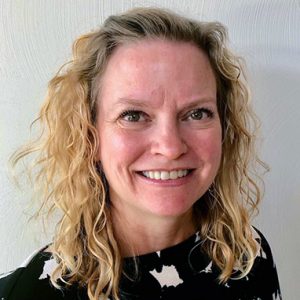 Karen E. Maude is the Director, Human Resources for Expedition Technology, Inc.  Prior to joining Expedition Technology, Karen served as the Director of Human Resources for Sayres and Associates and for NES Associates.
Following the death of her father in the terrorist attack on the Pentagon, Karen worked with her family to establish the Lieutenant General Timothy J. Maude Foundation, a non-profit which provided education support to Soldiers and was established to preserve LTG Maude's legacy of taking care of Soldiers. The Maude Foundation distributed 46 awards totaling $136,000 before closing in 2016.
Karen's community work includes captaining a team for the Avon Walk for Breast Cancer which raised over $366,000 during 7 walks; serving as an Election Officer for Arlington County Board of Elections since 2006; and serving as a Docent at the Pentagon Memorial since 2010. Karen joined the Board of Directors for the Pentagon Memorial Fund in 2015 and currently serves as Board Secretary.
Karen holds a Master's in Public Administration with a Certificate in Nonprofit Management from George Mason University and a Bachelor's of Fine Arts from The Theatre School at DePaul University. In 2013 Karen received the Human Resource Leadership Award for Excellence in Innovation.
Tara Allison, Director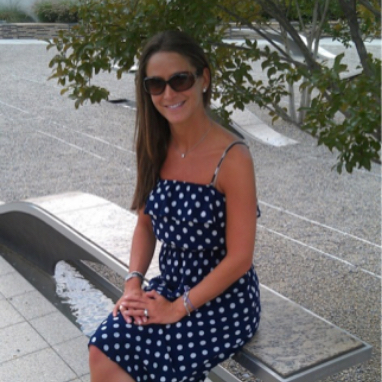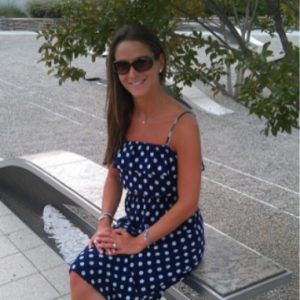 Tara Allison is currently working as a contract event planner, specializing in political and non-profit events.  In this role, she is involved with several organizations that support veterans and military families, including Hiring our Heroes, Blue Star Families, and Got Your 6. Her dedication to military families stems from her own role as a military spouse. Having moved multiple times since completing graduate school, she has experienced firsthand the difficulties faced by both veterans and their loved ones.
When Tara lost her father, Robert Speisman, in the September 11th attacks, she was a freshman at Georgetown University.  In honor of his memory, she completed her degree at Georgetown, graduating Suma Cum Laude and Phi Beta Kappa with a degree in psychology.  In an effort to better comprehend the events of September 11th, she then went on to study Homeland Security and Counterterrorism at Georgetown in the inaugural year of the University's certificate program in this subject. She continued her academic pursuits in the Security Studies program at Georgetown, with a concentration in the Psychology of Terrorism. It was during this time that she met her future husband, then a major in the US Army and moved with him to Ft. Leavenworth, KS. She has since been a devoted military spouse, enduring two deployments and numerous relocations.  While she has taken a different career path than what she had originally anticipated, Tara brings to the table an extensive knowledge and understanding of the events of September 11th from the standpoint of US Homeland Security.
Tara is the proud mother to Liam, born in April 2015, and step-mother to Ashley.  The Allisons will be reporting to West Point, NY in the summer of 2015, where Tara will continue her work in event planning. She considers it an honor and a privilege to serve on the Pentagon Memorial Fund Board of Directors.
Teresa Carlson,  Board Member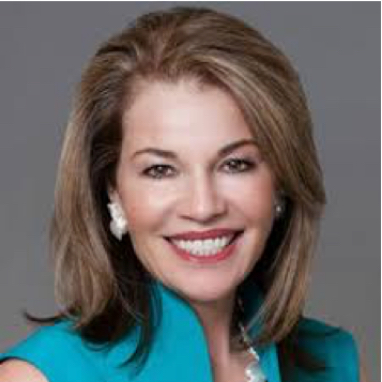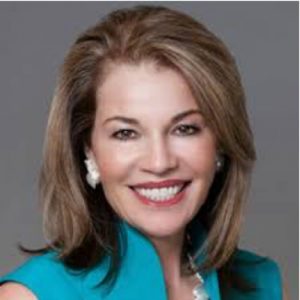 Teresa Carlson is the President and Chief Growth Officer of Splunk, a San Francisco-based tech company that creates software to sift through large amounts of data. Carlson leads and works closely with Splunk's sales, customer success and marketing leaders to align and drive the company's ongoing business transformations. 
Previously, Carlson led the Amazon Web Services (AWS) Worldwide Public Sector business, which includes state, local, central and regional governments; educational institutions and Ed Techs, nonprofits and nongovernmental organizations (NGO). Prior to joining AWS, Carlson served as Vice President of Microsoft Federal Government, where she was responsible for defining the strategy for the company's US Federal Government business.
Carlson is a strong advocate for empowering women in the technology field. This passion led to the creation of "We Power Tech." AWS's diversity and inclusion initiative, which ensures that unrepresented groups are reflected throughout all of AWS's outreach efforts. 
Carlson dedicates much of her time to philanthropic and leadership roles to support her global community. This includes service as Chairwoman of the White House Historical Association's Council on History, board member of the Alliance for Digital Innovation (ADI), a member of the Greater Washington Board of Trade, member of the International Women's Forum, and advisor to Georgetown University's Hacking Defense Program within the Walsh School of Foreign Service.
She also serves as a member of the International Center for Missing and Exploited Children Board of Directors, the Chairman's Advisory Council for the American Red Cross in the National Capital Region, the Economic Club of Washington, D.C. Board of Directors and the USO of Metropolitan Washington Board of Directors.
Carlson has received many honors over the years, including being named as one of Business Insider's Most Important People in Cloud Computing, and listed as one of the Washingtonian's 100 Most Powerful Women and 100 Top Tech Leaders.
Carlson holds both her undergraduate and Masters of Science degrees in Communications as well as Speech and Language Pathology from Western Kentucky University.
Michael Discenza, Board Member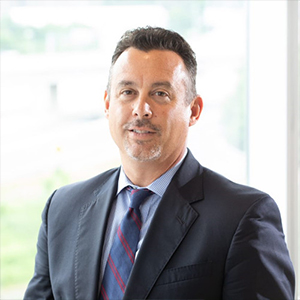 Michael Discenza is CFO-North America, for Transurban, a developer and operator of toll roads in Australia, the U.S. and Canada. As Chief Financial Officer for Transurban North America, Mike has responsibility for the accounting, financial planning and analysis (FP&A), corporate finance and treasury functions of Transurban's North American operations. He also plays key roles in structuring, negotiating and financing new project developments and bid submissions, and has managerial and Board responsibilities for Transurban's North American assets.
Mike joined Transurban in 2016 as Treasurer, North America and led the financing of the I-395 Express Lanes, including the use of innovative financing tools like Private Activity Bonds and Virginia Transportation Infrastructure Bank debt. He was also instrumental in developing the valuation and financing strategy on the acquisition of the A25 toll road and bridge which expanded Transurban's portfolio into Canada.
Mike brings more than 25 years of experience in developing and leading finance teams, raising debt and equity, and negotiating project finance transactions to fund critical infrastructure. Prior to joining Transurban, he served as CFO of several innovative companies in the international lending (U.S. Export-Import Bank), alternative energy (H2Gen Innovations) and power (GeoGlobal Energy) industries. Mike has led the development and execution of strategic plans and budgets, portfolio and risk management, workouts and restructurings, buy and sell-side M&A transactions, and communication with investors and
stakeholders.
Earlier in his career, Mike held numerous financial analyst positions, including with the White House Office of Management and Budget (OMB), MBIA and Citibank.
Mike earned a bachelor's degree in economics from Colgate University and a master's degree in business administration from Emory University (Goizueta Business School).
Cedric George, Board Member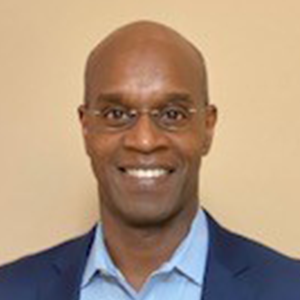 Cedric George is the Director, DOD Strategic Business Development for Amazon Web Services (AWS). In that role he looks around 3-5 year corners and develops Go-To-Market strategies to deliver mission value that matters to AWS Customers at the Department of Defense, in the Defense Industrial Base, the Defense R&D community and Global Alliance customers. He builds and sustains long-term trusted relationships with senior military and civilian executives. He is the senior advisor to sales and management teams seeking to understand and gain access to mission information technology and mission dollars across the $715 billion DoD budget.
He is a retired Air Force Major General with over 32 years of executive experience in all aspects of logistics operations, strategic planning, program management and information technology while leading large complex organizations ranging in size from 500 to over 180,000 culminating as the Air Force Director of Logistics at the Pentagon. He has commanded at all levels including the privilege of commanding three Air Force Wings. Background includes 4 years of international assignments and logistics consensus building in Europe and Asia/Pacific. An experienced leader, manager, team builder, adaptive problem solver, communicator and coach with a record of success in complex and demanding environments.
Cedric is a proud graduate of Norwich University and holds 4 Master's degrees. He is a Harvard Executive Fellow and DoD-certified Level III Senior Program Manager. Cedric is a 2018 National Ellis Island Medal of Honor Recipient, one of just 4 military members including Admiral Michael Rogers, the 17th Director of the National Security Agency. Cedric is also a 2019 Federal 100 award recipient which recognizes government and industry leaders who have played pivotal roles in the federal government IT community. Cedric also serves on the Board of the Civil Air Patrol. He lives in Fairfax County, VA with his wife and daughter. He is an active supporter of his local church, community, many Veteran organizations and trains for triathlons year-round.
Ted Olson, Board Member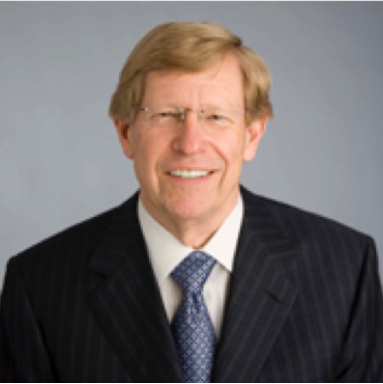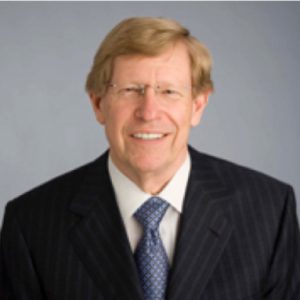 Theodore B. Olson is a Partner in Gibson, Dunn & Crutcher's Washington, D.C. office; has been a longtime Member of the Firm's Executive Committee, and is the Founder of the Firm's Crisis Management, Sports Law, and Appellate and Constitutional Law Practice Groups.
Mr. Olson was Solicitor General of the United States during the period 2001-2004. From 1981-1984, he was Assistant Attorney General in charge of the Office of Legal Counsel in the U.S. Department of Justice. Except for those two intervals, he has been a lawyer with Gibson, Dunn & Crutcher in Los Angeles and Washington, D.C. since 1965.
Selected by Time magazine in 2010 as one of the 100 most influential people in the world, Mr. Olson is one of the nation's premier appellate and United States Supreme Court advocates. He has argued 63 cases in the Supreme Court and has prevailed in over 75% of those arguments.
As Solicitor General, during the presidency of George W. Bush, Mr. Olson was the Government's principal advocate in the United States Supreme Court, responsible for supervising and coordinating all appellate litigation of the United States, and a legal adviser to the President and the Attorney General. As Assistant Attorney General for the Office of Legal Counsel during the Reagan Administration, Mr. Olson was the Executive Branch's principal legal adviser, rendering legal guidance to the President and to the heads of the Executive Branch departments on a wide range of constitutional and federal statutory questions, and assisting in formulating and articulating the Executive Branch's position on constitutional issues.
Mr. Olson has served as private counsel to two Presidents, Ronald W. Reagan and George W. Bush, in addition to serving those two Presidents in high-level positions in the Department of Justice. He has twice been awarded the United States Department of Justice's Edmund J. Randolph Award, its highest award for public service and leadership, and also received the Department of Defense's Distinguished Service Award, its highest civilian award, for his advocacy in the courts of the United States, including the Supreme Court.
Mr. Olson has been a member of the Council of the Administrative Conference of the United States since 2010 as well as the Commission on White House Fellowships since 2014.  He has also been a member of the Board of Trustees of the Ronald Reagan Presidential Foundation since 2009 and a member of the Board of Visitors of the Federalist Society since 2004. Additionally, he has served on the Board of Directors of the Knight First Amendment Institute at Columbia University since the beginning of 2017. He was a visiting scholar at the National Constitution Center in 2007. He served on the President's Privacy and Civil Liberties Oversight Board from 2006 to 2008. He was Co-Chair of the Knight Commission on the Information Needs of Communities in a Democracy from 2008-2009, and served two terms on the Board of Directors of the National Center for State Courts.
Jim Laychak, Ex-Officio, Executive Director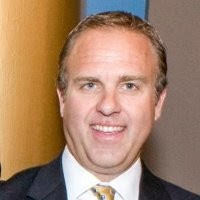 James J. Laychak became the full time Executive Director of the Pentagon Memorial Fund (PMF) in January of 2020. Working with the new board, his focus is to raise the funds to design and build the 9/11 Pentagon Memorial Visitor Education Center.
After losing his younger brother in the terrorist attack on the Pentagon, Mr. Laychak became involved in the process of creating a memorial on the grounds of the Pentagon to honor the 184 men, women and children killed there on September 11, 2001. Mr. Laychak worked to establish the PMF, the non-profit tax-exempt organization responsible for raising the funds to design, build and maintain the Pentagon Memorial. From the earliest stages, Mr. Laychak served as member of the Steering Committee that helped guide the project's site selection and design competition, including the juried process to pick the final concept design for the memorial.
Mr. Laychak has led the PMF since its inception and has served as primary public spokesperson for the PMF with the press and television news organizations. Mr. Laychak developed and executed the strategic plan that enabled the PMF to raise the money needed to design and build the Pentagon Memorial which was dedicated on 9/11/2008. Mr. Laychak led the execution of the fundraising plan that raised $25M over a four-and-a-half-year period. He also acted as the primary liaison between family members, senior leadership within the Pentagon, and the design-build firm throughout the construction phase of the Pentagon Memorial.
After the Pentagon Memorial was dedicated in 2008, Mr. Laychak guided the transition of the PMF to an organization focused on designing and building a visitor education and conference center near the Pentagon Memorial. Working closely with the Pentagon's Washington Headquarters Service and Arlington National Cemetery, the 9/11 Pentagon Memorial Visitor Education Center (VEC) will be a short walking distance from the Pentagon Memorial. When completed, the VEC will complement the Pentagon Memorial and will complete the 9/11 story. The VEC will provide a place to educate future generations about the acts of heroism and bravery that took place at the Pentagon on 9/11 and how our government responded to the 9/11 attack.
Advisors
Scott A. Memmott – General Counsel, Morgan Lewis & Bockius LLP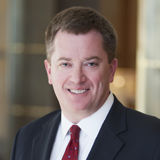 Scott A. Memmott is a partner at Morgan Lewis in Washington DC.  He represents life sciences and healthcare organizations in government and internal corporate investigations; civil, criminal, and administrative enforcement actions by government agencies; and complex civil and criminal litigation. Scott handles a range of fraud, abuse, and compliance matters involving the False Claims Act, the Anti-Kickback Statute, the Stark Law, off-label promotion, government reimbursement, and quality of care for global pharmaceutical and medical device manufacturers; healthcare providers, suppliers, and payors; biotechnology companies; contract research organizations; diagnostic testing facilities; and laboratory equipment manufacturers.
Before entering private practice, Scott defended claims against the US government as a trial attorney in the civil division at the US Department of Justice in Washington, DC, and prosecuted federal criminal matters as a Special Assistant US Attorney in the Eastern District of Virginia. He conducted federal grand jury investigations, supervised federal law enforcement investigations, and served as lead counsel in jury trials in federal courts throughout the United States.
Scott has served for more than 17 years, providing pro bono legal services, as the outside General Counsel to the National 9/11 Pentagon Memorial Fund Inc.  The Pentagon Memorial Fund, Inc., is a nonprofit organization established to raise funds to construct, maintain, and operate the congressionally authorized national memorial to honor those killed in the 2001 terrorist attack on the Pentagon. Scott currently is advising the organization on the construction of the National 9/11 Pentagon Memorial Visitor Education Center, which will be located adjacent to the Memorial. Pro bono efforts led by Scott have received three local and two national pro bono awards.
Before joining Morgan Lewis, Scott was the national vice chair of the healthcare group at another international law firm. He spent 14 years on active duty in the US Coast Guard. Scott also co-leads the Morgan Lewis veterans lawyers group as part of the Diversity and Inclusion Initiative.