Elaine Donovan Shares Her Story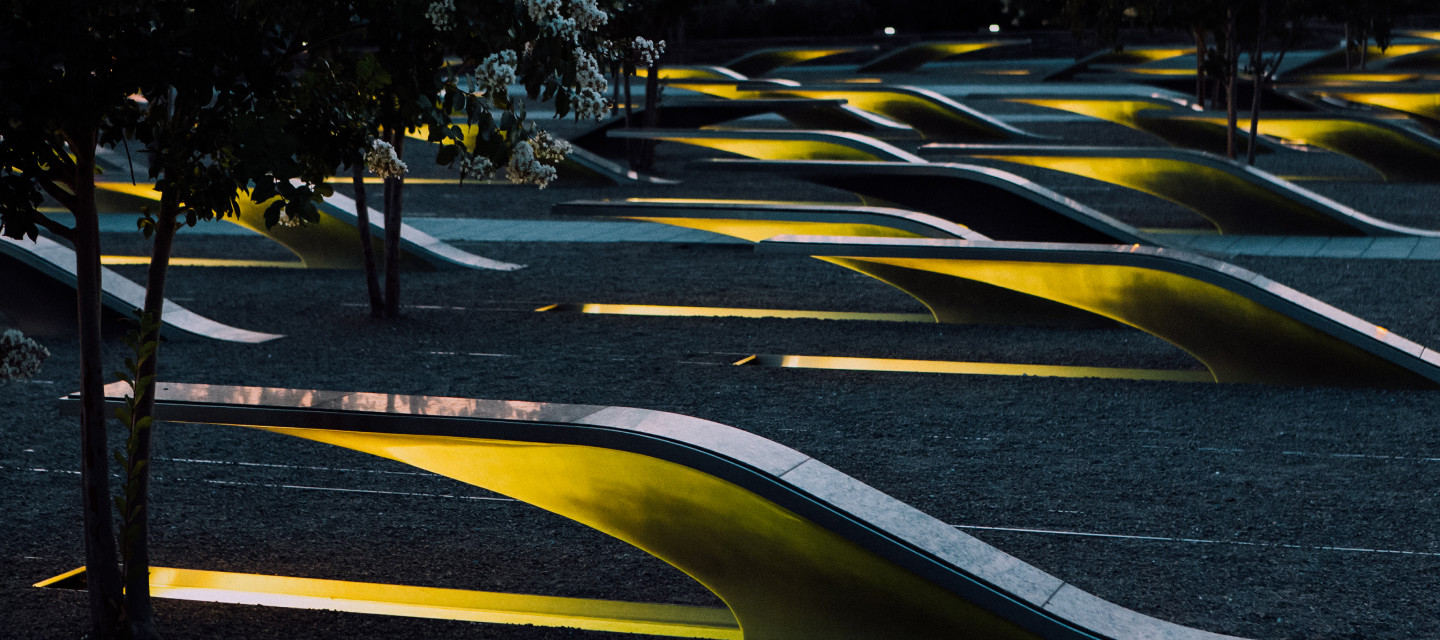 Even in his death, Bill continues to have a profound effect on people.
My husband, CMDR Bill Donovan, was interred at the United States Naval Academy columbarium overlooking the Severn River in Annapolis, MD. It was beautiful and warmer than usual for a December day. At the end of his service, I spent time walking alone. I needed time to reflect and compose myself before I could face family and friends at the reception. Though I found comfort in reading the names on the other niches, I struggled with the knowledge that each name represented a man just like Bill… a husband, father, son, brother, uncle, friend.
This knowledge seemed to be too much for me to bear, but as I cried and meandered through the columbarium I noticed some niches had the naval insignia on them. Not only were they fathers, husbands, sons, brothers, uncles and friends, they were surface warfare officers, pilots, submariners and seals. I immediately wanted to do this for Bill. I also noticed the dates on the niches just listed the year of birth to death. This really bothered me as I felt everyone who walked the columbarium like I did should know the day he died. It is a day few people will forget.
A few months later I had a small plaque made. The design was simple: pilot wings and under them the words, "PENTAGON 9-11-01." I ordered two plaques. I heard embellishments to the niches were not allowed and USNA might take them off. I bought some liquid nails and I was ready. Together with some close friends we went to USNA for some special night ops. We secured the plaque and shed some tears. I put the extra plaque along with the liquid nails in my glove box. I wanted to be prepared in case I ever went back and the plaque was gone. Mission complete, or so I thought.
Every time I went back, the first thing I would do was to make sure Bill's plaque was there. It always was. The last time I was there, a few months ago, I was nervous because I'd forgotten to bring the backup plaque and liquid nails. What if I needed it? As I got out of my friend's car, I stood there looking at Bill's niche. Something was wrong. I got weak in the knees and started crying those deep slow painful tears. Everyone's insignia was gone, every niche was cleared. All the rows upon rows of niches in the columbarium were uniformly military. All except Bill's. My eyes are naturally drawn to Bill's niche. His plaque is there for all to see. I'm sure many passersby have stopped to pay their respects and reflect on that day. Even in his death, Bill continues to have a profound effect on people.
To have Bill acknowledged by the Naval Academy in this way is truly an honor.
9/11 Event Timeline
9/11 Event Timeline
The interactive timeline contains information about the events of September 11, 2001 at the World Trade Center in New York City, in a grassy field in Shanksville, Pennsylvania, and at the Pentagon.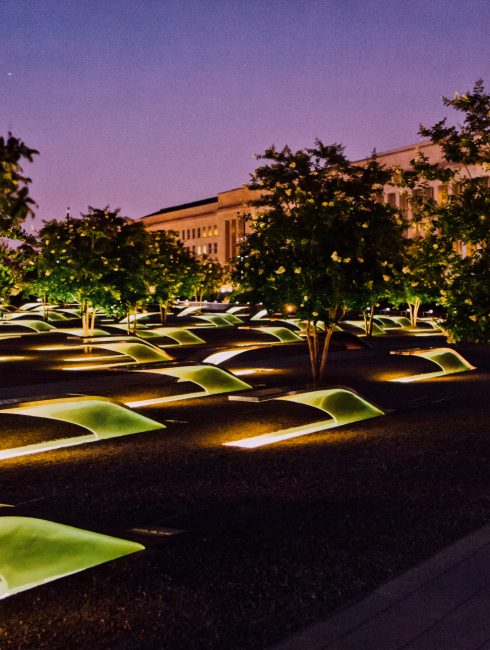 9/11 Pentagon Memorial Heroes
Meet the Heroes
The Pentagon Memorial was created to remember and honor those family members and friends who are no longer with us because of the events of September 11th, 2001 at the Pentagon.