9/11 15th Commemoration Events around DC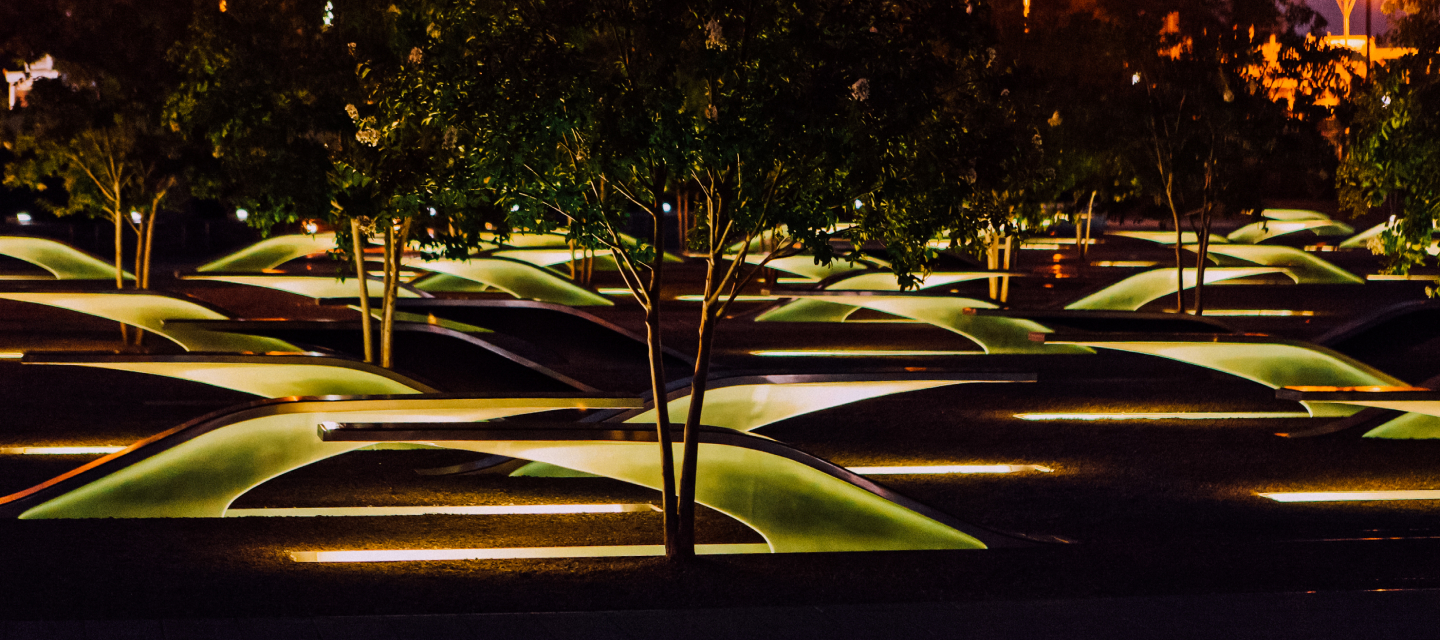 The following are events taking place around the DC area commemorating 15 years since the events on 9/11
SMITHSONIAN
The National of American History will have a special exhibit commemorating 15 years since the 9/11 attacks. One day only – Sunday, September 11, 2016 11:00am-4:00pm
http://newsdesk.si.edu/releases/fifteen-years-later-remember-sept-11-smithsonian
(9/11: Story in Fragments  Donated object reveal personal stories from the fateful day. National Museum of American History, Warner Bros. Theater on Sunday, Sept11, 2016  10:30, 11:30, 12:30, 1:30, 2:30, 3:30 – Also airs on Smithsonian Channel, September 11, 2016 at 6 p.m.)
FORD'S THEATRE
Come From Away
September 2-October 9, 2016
Book, Music and Lyrics by Irene Sankoff and David Hein
Music Supervision by Ian Eisendrath
Choreographed by Kelly Devine
Directed by Christopher Ashley"A superb new show! A moving, thoroughly entertaining tribute to the indomitable human spirit." –Variety    Fresh off sold-out runs in Seattle and San Diego, the new musical Come From Away tells the heart-warming true story of how a small Canadian town cared for 6,579 airline passengers stranded there on 9/11. When 38 planes were diverted to its doorstep, the town of Gander doubled in size, playing host to an international community of strangers and offering food, shelter and friendship. Featuring a rousing score of folk and rock, Come From Away honors the better angels of our nature, revealing hope and humanity in a time of darkness. The production marks the Ford's debut of Tony Award-nominated director Christopher Ashley. See this hit musical prior to its Broadway engagement!
http://www.911memorial.org/blog/mural-thanks-gander-hosting-stranded-travelers-911
15TH ANNUAL ARLINGTON  POLICE, FIRE AND SHERRIFF 9/11 MEMORIAL 5K
Race Date – Saturday, September 10, 2016
Start Time – 6:00PM
Awards – 7:30PM 
LOCATION
DoubleTree Hotel, 300 Army Navy Drive, Arlington.
Race will occur RAIN OR SHINE
Registration fee is NON-REFUNDABLE
ADDITIONAL INFORMATION
**Race limited to 4,000 participants. This race will sell out, please Register early.**
FOR MORE EVENTS, CHECK:
http://dc.about.com/od/specialevents/a/Sept11Memorial.htm
NATIONAL DAY OF SERVICE
9/11 UNITY WALK
MOMENT OF SILENCE AND
FLAGS ACROSS ARLINGTON
9/11 HEROES RUN – TRAVIS MANION FOUNDATION