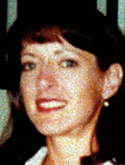 9/11 Pentagon Memorial Heroes
Mari-Rae Sopper
Born June 19, 1966, 35 years old
The subject line of Mari-Rae Sopper's last e-mail to her family and friends summed it all up. She wrote:
"New Job New City New State New Life."
That's where the 35-year-old was headed when she boarded American Airlines Flight 77. She was on her way to the University of California at Santa Barbara (USCB) to the job of her dreams: women's gymnastics coach. She had accepted the post in August, knowing that the school intended to phase out the team after this season. But that didn't deter the tenacious five-foot-two gymnast and lawyer. She planned to persuade the school to keep the team alive.
"One thing she taught me is, you never settle for less than you're capable of," said Sopper's high school gymnastics coach, Larry Petrillo. He met her 20 years ago on his first day at William Fremd High School in Palatine, Illinois. She was only 15 then, but she was brash. ("Bullheaded," says her mother, Marion Kminek.) Sopper walked into the gym and told Petrillo what he should do to turn around the ailing girls' gymnastics team. Then she helped him do it. She was named an all-American in four events, the school's Athlete of the Year and the state's Outstanding Senior Gymnast of the Year.
She garnered more honors at Iowa State University.
Sopper earned a Law degree from the Denver University School of Law while working as an assistant coach at the Colorado Gymnastics Institute. In 1996 she moved to Washington, where she joined the Navy Judge Advocate General's Corps (JAG) as a lieutenant, defending sailors in their appeals of criminal cases for four years.
For the past year, she had worked in the franchise litigation section at the the law firm of Schmeltzer Aptaker & Shepard, and in her spare time, she worked as an assistant gymnastics coach and choreographer at The George Washington University. The UCSB job finally fulfilled her desire to work in gymnastics full time.
On the morning of September 11, as she left for California, she exuded joy.
Her former JAG colleague, Jim Bailey, drove her to Dulles International Airport. He helped her unload her luggage and her kitty crate. He gave her a hug and said, "Call me when you get to Santa Barbara." He got in his car, honked and she turned around and waved. "She was so excited," Bailey said.
9/11 Pentagon Memorial Heroes
Meet the Heroes
The Pentagon Memorial was created to remember and honor those family members and friends who are no longer with us because of the events of September 11th, 2001 at the Pentagon.