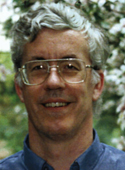 9/11 Pentagon Memorial Heroes
William E. Caswell
Born June 22, 1947, 54 years old
William E. Caswell, 54, of Silver Spring, Maryland, was a physicist and former University of Maryland faculty member who worked as a civilian for the Navy. Born in Boston, the eldest of six children, he lived most of his life in Silver Spring.
Caswell boarded American Airlines Flight 77 for a business trip to Los Angeles. His wife, Jean, talked to him for the last time when he called from his car on the way to the airport. He was always very competitive in games; he played chess, bridge, volleyball, soccer, tennis, squash and, recently, pool. He loved to play Go and do cryptic crosswords. "He was a wonderful dancer. I will never be able to dance with anybody else. He was my perfect partner. Above all, he was a good, caring, and loving man." Jean said.
In high school he became a scholar. He went to the University of Maryland and graduated phi beta kappa in three years. Princeton University then accepted him to graduate school in physics. His work at Princeton became delayed when he was drafted into the Army during the Vietnam War. Unlike many inductees, he admired his drill sergeant.
When he resumed his studies at Princeton, he chose to work in elementary particle theory, a cuttingedge, difficult and prestigious branch of physics. He received his Ph.D. in Physics in January 1975, and followed this with postdoctoral work at Stanford and Brown Universities. Before he began his work with the Navy, he worked collaboratively with some of the leading physicists of the day.
An easygoing person, he loved and enjoyed life with his wife and had an unusually close, but sometimes competitive, relationship with his daughter, Jennifer. He also had a very supportive relationship with his stepson, Sean.
"He was happy, very happy in this world. It is a shame to lose him," said his father, Randall Caswell, 77, also of Silver Spring.
He is also survived by his mother, Jean M. Caswell; and four sisters, Virginia Caswell, Anne Flynn, Ellen Caswell and Julia Caswell Daitch.
9/11 Pentagon Memorial Heroes
Meet the Heroes
The Pentagon Memorial was created to remember and honor those family members and friends who are no longer with us because of the events of September 11th, 2001 at the Pentagon.